How can Pierce Family Wellness help with longevity?
The body is a complex machine that requires consistent commitment to fitness and wellness to continue to function at an optimal level. With the longevity portion of fitness system, we teach you the tools to continue to keep healthy and enjoying the life of your dreams. All to often, we see the devastating effects of a lifelong responsibility to a career that is sedentary and/or rife with repetitive strain. This prevents you from enjoying the independent, golden years for which you have worked so hard! The Pierce Family Wellness approach of ELDOA, SomaTraining, massage therapy, nutritional support, CBD assistance, and lifestyle education gives you the tools to keep your body supple and mobile wherever life takes you in your advancing years.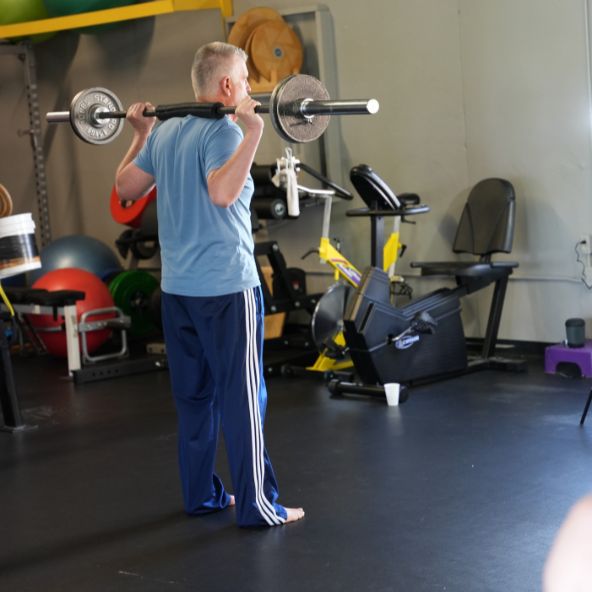 How long do should I expect the process to take?
The longevity portion of our system is an extension of our performance program and is focused on a timeframe of 1 year and beyond after a consistent performance movement mastery. As with our other program segments, this is an approximate timeframe, so that we provide you with the best guidance for your individual needs. Click here to get started now!
If you are not quite ready for longevity support because your are experiencing pain in your body, click here to learn more about our pain reduction system.
OUR PRACTITIONERS ARE IN HIGH DEMAND
Our practitioners are in high demand. Working with an educated trainer can make all the difference in your world. An educated trainer will have deep understanding of anatomy, kinesiology, physiology, and functional movement. This knowledge gives our trainers the ability to adjust movements to accomodate YOUR BODY and YOUR SPECIFIC NEEDS. Our trainers have an in-depth understanding of movement, and they stay on the cutting edge of movement science with countless hours of continuing education and self-practice, including education and certifications from the CHEK Institute. 
ONE OF ONLY 151 CERTIFIED ELODA TRAINERS WORLDWIDE!
ELDOA is a revolutionary movement technique created by World renowned Osteopath Dr. Guy VOYER. These exercises are postural self-normalizing techniques designed for widening the space within a chosen joint, such as the vertebrae of the spine. Disc compression existing at any level of the spine can be addressed through a specific ELDOA exercise. At PIERCE FAMILY WELLNESS we are proud to be one of only 151 practitioners worldwide to recognize the profound importance of this technique and be certified to bring ELDOA™ to you and add years and vitality to you and your active lifestyle!
What does the science say?
Corrective exercise is the safe and valuable method to correct spinal deformities such as kyphosis, scoliosis, and lumbar lordosis. No one is immune to the effects of gravity and force when it comes to everyday life. Corrective exercise can decrease the problems associated with aging and disabilities (Journal of Isfahan Medical School, Volume 27, No. 101). 
Many of our clients have worked with trainers in the past, and often with the same back story: The first 2-3 months tend to go well with most any trainer because something is usually better than nothing. However, once the initial plateau is reached, the regression begins. Participants often end up injured, exhausted, cease to make improvements, or all of the above. We have over 20 years experience to avoid these pitfalls. We invite you to join those who have found a BETTER WAY at PIERCE FAMILY WELLNESS!